600k - 10 July 2021 starting at 0600 (Exeter)

The Exe-Buzzard is a basic ('X'-rated) event from Exeter in Devon to Leighton Buzzard in Bedfordshire, and back. The route is straightforward and includes some A and B roads.  (The Buzzard from Leighton Buzzard is not running this year, but is still available as a permanent).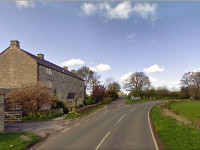 Controls are:-
Exeter (start)
Wells
Cirencester
Brackley
Leighton Buzzard
Pangbourne
Chandler's Ford
Salisbury
Sherborne
Exeter (finish)
The event will have a postal finish, meaning you must get proof of passage and post your card to the organiser within three days. It is intended for experienced randonneurs. 
After Pangbourne, along the A4, (around the 360k mark) there are a few hotels and motels suitable for tired randonneurs.
♦ This event is now part of the Exeter Wheelers' SR series.
Exe-Buzzard gps here updated 08.06.2019 (change to finish)
Exe-Buzzard routesheet here. updated 07.06.2019
Map of the route here updated 16.11.20
PARENTAL CONSENT is required for entrants under 18 years of age. See the entry form for details.